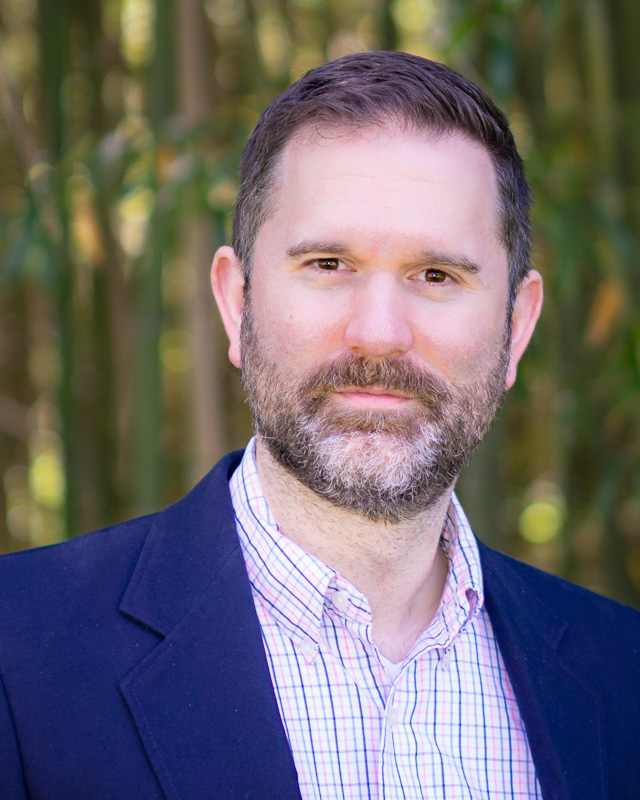 WILLIAM SOUTHERLAND, Ph.D.
conductor | educator | digital content | scholar
Dr. William Southerland is a scholar and musician based in Chicago, IL. He holds a doctoral degree in music education and a master's degree in choral conducting from the University of North Carolina at Greensboro, and a bachelor's degree in vocal music from Florida State University. He completed a Level III Kodaly method certification from the North Carolina Kodaly Institute in 2016.

William currently works full-time as Program Coordinator for Faculty Support in the Bienen School of Music at Northwestern University. In this role, William assists faculty members with administrative tasks, research assistance, facilities management, student worker oversight, and budgetary duties, and serves as office manager of the Faculty Support Center.

In addition, William works as a postdoctoral research scholar for the Center for Expanding Leadership Opportunity (CELO, exandingleadership.org) a non-profit think tank which promotes socially transformative leadership development. Most recently, William was the though-partner and research consultant for the upcoming 2nd edition of Leadership Theory: Cultivating Critical Perspectives written by Dr. John Dugan. He has previously also worked for The Aspen Institute in a similar role.

William has taught numerous university courses at Winston-Salem State University, Elon University, and the Unviersity of North Carolina at Greensboro (UNCG). Courses he has taught include choral music methods, elementary music methods, introductory music courses, and ukulele performance. William has also supervised student teaching practicum experiences, guiding new teachers as they develop leadership skills in the classroom and transition to professional life.

As a scholar, William has published in major national journals and has developed a reputation as an expert in intersectionalism in music ensemble practice and he serves on the editorial board of the Choral Journal. His most recent work, "Orange Juice, Milk, and the Rise of the Gay and Lesbian Choral Movement in the United States," was published in Action, Criticism, and Theory in Music Education (ACT).

A long-time LGBTQ+ community music advocate and activist, William volunteers as a member of the Open Table Task Force for GALA Choruses, which recently released a major document outlining best practices for addressing identity in choral music ensembles called A New Harmony: Equity, Access, Belonging. William served previously as a Board member and as Community Chorus Repertoire and Resources chairperformance for the North Carolina chapter of ACDA.

In his spare time, William enjoys cooking, photography, and video games. He is frequently seen around the local game shops hunting for new and interesting board games or enjoying coffee while reading the latest education research. William is extremely thankful for the love and support of his partner, Evan, whom he lives with in Greensboro.